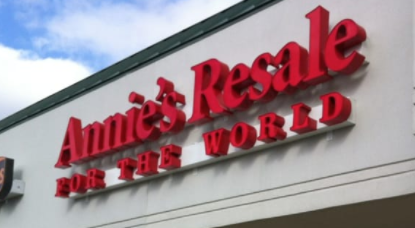 RM Talk
- October 6th, 2020 - 1:49 pm
New Military Discount at Annie's Resale For The World in Rolling Meadows
NEW MILITARY DISCOUNT!

With deep gratitude for all the men and women in our military (Marine, Navy, Army, Air Force, Coast Guard and National Guard), Annie's Resale for the World would like to offer a special discount to anyone with a Military or Veteran's ID card:
Receive 50% Off everything you purchase under $50.
Receive 25% Off everything you purchase over $50.
(includes Men's, Women's & Kids' Clothing, Shoes, Accessories, Housewares, DVDs, CDs, and other unique items)

This discount is offered to you every Saturday.
We are open from 10 am to 5 pm.
Stop by and introduce yourself so we can thank you in person! Just a small gesture on our part for those who give so much...
Annie's Resale for the World
2120 Plum Grove Road Rolling Meadows, IL 60008
(847) 221-3550


STORE HOURS
Wednesday - Friday 10 - 6 - Saturday 10 - 5
Stay Connected!
---
Have something you'd like to see?